Have acrylic paintings painted
Infinite possibilities
As an artist with 25 years of experience I paint your wish – acrylic painting. From the format 30cm to 3m or much larger as a wall design.
A painted acrylic picture is the ideal accent in your rooms. Whether as a modern painting or as an opulent painting – as an artist I paint your favorite picture.
You choose a motif and let me turn it into an acrylic painting. In just 3 weeks you get a hand-painted work of art.
Ready to hang!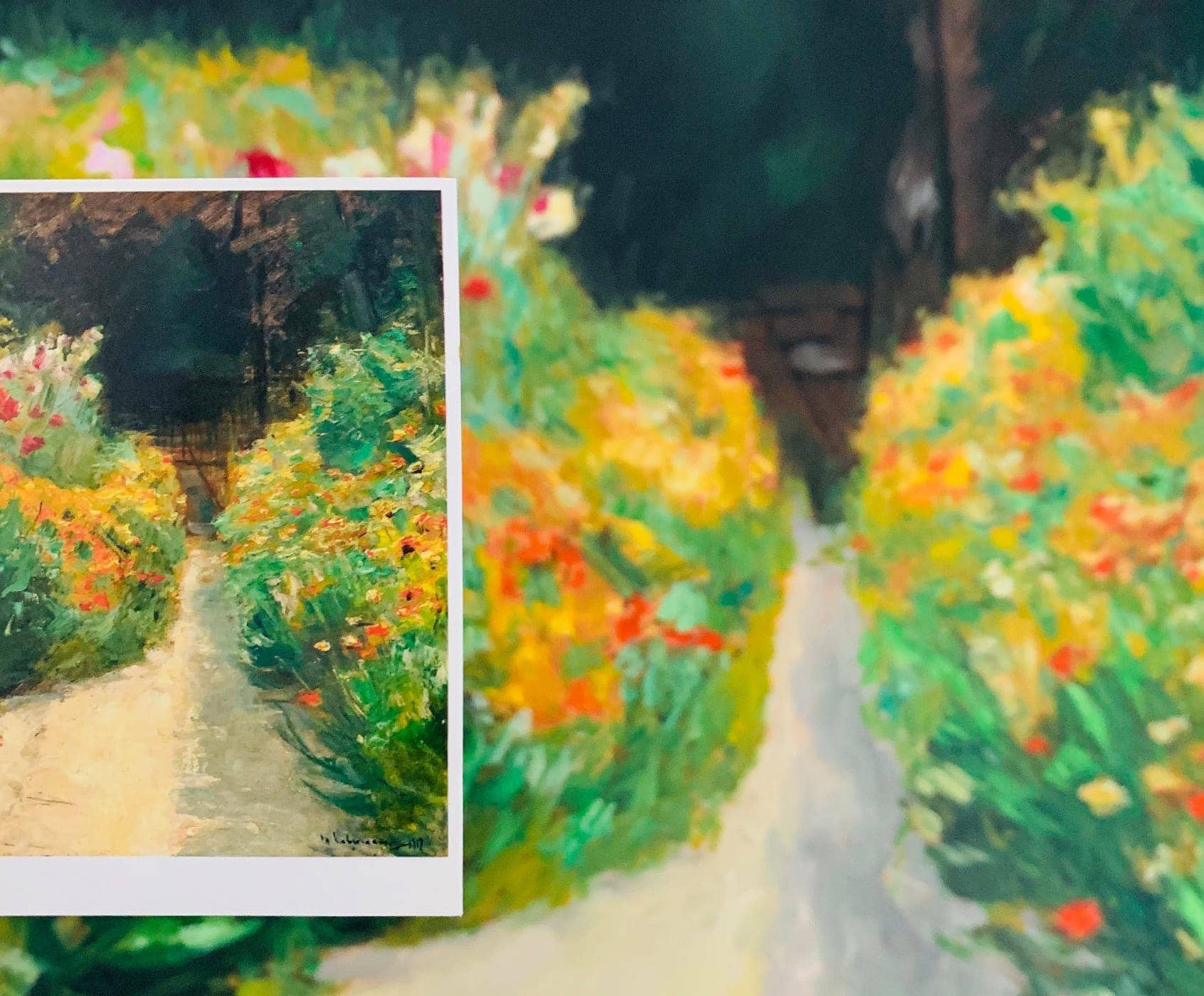 Exactly according to their ideas
Have individual acrylic paintings painted by artist
All my acrylic paintings are created using modern painting materials and meet the highest artistic and craftsmanship standards.
During the design process, I pay special attention to the quality of paints and canvases to ensure that you will enjoy your unique work of art for a long time.
Each of my works is designed and implemented with care and attention to detail to create a work of art that is not only aesthetically pleasing, but also of high quality and durability.
The use of high quality materials allows me to make the most of the colors and textures of the acrylic paints to create a piece that is not only beautiful to look at, but also has a vibrant, three-dimensional effect.
If you are looking for an original piece of art that will not only decorate your walls but also delight your senses, my acrylic paintings are the perfect choice for you.
Craft
Customized sizes & scale fabrication
Creativity
Acrylic paintings in all styles, sizes & large formats from 200 cm
"We are thrilled!!! What expressive portraits you present us there. Thank you so much, we are very happy about the two pieces of art!"
Online Gallery
Buying paintings online is a matter of trust and, above all, a matter of individual aspirations to a work of art in terms of aesthetic and artistic aspects.
Visit the studio
All painted acrylic paintings, especially the very large-scale oil paintings and expressive paintings can be viewed in the studio. In a few exceptions, the paintings are in an exhibition, where they can also be viewed.
Acrylic paintings in all sizes & styles
Are you ready for changes in your rooms? If yes, then you can now take an important step to make your home or business premises a place that will please and inspire you and your guests.
I offer you the opportunity to decorate your walls with unique and individual acrylic paintings, professionally hand painted by me. Each artwork is designed with great care and passion to create a unique atmosphere in your space.
After you make an inquiry with me, I will be happy to send you a no-obligation quote. You can choose from different sizes and styles to suit your taste and needs.
Image reproduction according to template
Brilliant & lightfast acrylic colors
Modern, avant-garde & contemporary artworks
On request with individual framing
Acrylic paintings for collectors & art lovers
Technic
The implementation of all acrylic paintings is based on a draft, the preliminary drawing and in the multi-layered color composition.
Precision
All acrylic paintings are meticulously painted and are characterized by their professional implementation.
Maximum inspiration & lasting values
…are two of the most important aspects of my work as an artist. As a creator of acrylic paintings, I strive to create not just a snapshot, but a work that will continue to inspire and touch in the future. To do this, I explore a variety of subjects and draw inspiration from my surroundings, life experiences, and emotions.
I work hard to constantly improve and develop my artistic skills to ensure that I can realize my visions in the best possible way. After all, this is the only way I can ensure that my acrylic paintings will have a lasting impact on the viewer and will continue to be relevant and inspiring in the future.
Art has the ability to connect, inspire and move us. Therefore, I am committed to ensuring that my acrylic paintings convey lasting artistic values and thus contribute to the art world.
Unlimited possibilities.
There are no limits to our imagination! When it comes to finding the perfect subject for your dream acrylic painting, creativity is key. As an artist, it's my job to help you turn your imagination and ideas into a work of art that is exactly what you want.
Together we can go in search of the perfect inspiration, whether it's from your own ideas, photos, or other artistic works that you like. Through my experience and artistic skills, I can help you find the ideal composition, color palette and technique for your dream acrylic painting.
I believe that each person is unique and has an individual vision. Therefore, it is important for me to take into account your personality and preferences and incorporate them into the artwork. This creates a unique work of art that is not only aesthetically pleasing, but also reflects your personality and individuality.
I look forward to working with you to create your dream acrylic painting and helping you turn your creative ideas into reality. Let's work together and create a work of art that you will cherish forever!
Have acrylic paintings painted
Unlimited possibilities with acrylic paints
Decorative painting
Decorative painting with acrylic paints offers you numerous design possibilities. I enable you new inspiration in your rooms. I will be happy to advise you to give your ambience a new look.
Variety of working materials
From the selection of acrylic paints to the construction of the frame. You get a custom and individually made product. With the use of high quality materials is created exclusive commissioned painting.
Interior design with acrylic paint
A Mediterranean landscape or an abstract art in the bathroom. From colorful accents to detailed illusion painting, I can turn your living environment into a creative experience.
Designs and drawing
The preparation of sketches and designs is the prerequisite for a successful artistic commissioned work. Before the implementation, we talk about the execution of your commissioned painting.
Rental exhibitions
I will be happy to create an exhibition tailored to your company with a selection of acrylic paintings. You choose one or more paintings and rent them for a freely agreed period.
All around picture service
From natural wood moulding to custom studio frames: Carefully and appropriately selected, it brings your commissioned painting to full advantage and protects it from environmental influences. Take advantage of my service – let paint acrylic painting.
Acrylbilder & Ölgemälde in der Online Galerie