Modern art – the epitome of the present?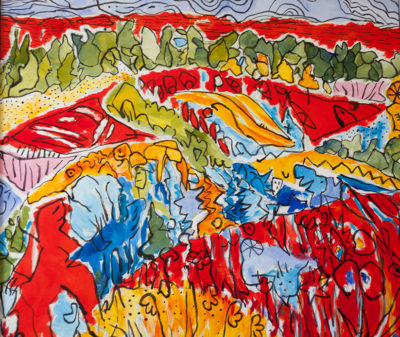 Modern art is not conclusively defined as a genre of art. The term generally describes colloquially the art of the 20th century, but was also used before. Thus, no concrete style can be defined, which makes the transitions to ever new forms of expression fluid and prevents a clear classification.
The term refers to all developments from the late 18th century onwards. Even today it is the epitome of the present and continues to set new impulses. With the emergence of postmodernism from the 1970s, there are different discussions about whether, for example, contemporary art still belongs to modernism or not. Whether impressionist painting, abstract, expressionist or contemporary contemporary art. Discover here the diversity of modern art and get new impulses for your walls.
Modern art is enormously diverse – In this gallery you will find numerous abstract & modern painting. Choose your favorite from different formats and styles. With these powerful works of art I will make your walls immediately glow. All paintings are passionately painted unique & represent a maximum artistic & aesthetic claim.
Historical origin
From the beginning of the 20th century and the age of industrialization, new & diverse production possibilities were available to artists. So there was now photography, colors in tubes and new ways to capture landscapes, portraits and moods.
Many new styles of painting emerged, such as Impressionism, Expressionism, Cubism, Fauvism, Dadaism, Surrealism – each artist or group of artists shaped the directions with their own individual means of expression.
And this is exactly what makes "modern art": It defies established traditional styles, It often does not act according to the doctrine of proportion, It reinvents itself and is open to everything and everyone. But all beginnings were difficult: because of the idiosyncrasy of the pictures, the artists usually did not receive the desired recognition. On the contrary, many pictures were frowned upon in the art salons and caused numerous scandals.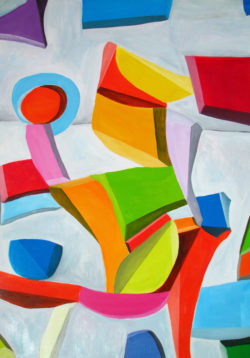 Abstract painting is just one example of modern art and has been one of the most popular styles since the beginning of the last century. It has completely changed the concept and approach to art itself. In abstract art, artists move away from the naturalistic image of nature and compose your paintings non-representational or in an implied form, that is, abstract. Abstract art is also called non-objective art.
The composition and arrangement of colors and the basic structure with geometric surfaces, lines and figures were from now on the central point of painting. With new technical achievements of the 20th and 21st century suddenly multiplied the possibilities of art production. Originally, however, abstract art is a basis of newer art styles such as Pop Art, Conceptual Art, Art – Happening as well as Fluxus, Video – and Digital Art and Installation Art.
Modern art or contemporary art?
Modern art and contemporary art are often confused with each other. In principle, modern art is classified with the styles of impressionism (from 1874) to abstract expressionism (late 1960s). Contemporary art also begins at about this time and continues to this day.
In current exhibitions and art fairs, contemporary art is mainly shown today. At the Venice Biennale and the Dokumenta in Kassel, among other things, political and cultural problems are artistically questioned. International galleries present their artists at art fairs around the world.
Are you looking for modern art?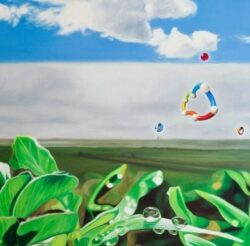 You have become aware of me as an art lover and are looking for a unique picture?
In this online gallery you will find numerous abstract & modern acrylic, and oil paintings. Choose your favorite from different formats and styles. The hand-built frame, bright colors and varied composition make each painting truly unique. All paintings can be purchased online and delivered directly ready to hang. You are also welcome to view your painting in advance and pick it up in person.
As an experienced artist, I can also implement your desired motif as a commissioned painting for you. You are welcome to send me several photo templates, which I then convert into an authentic acrylic painting or oil painting.
Before the implementation of the image you will receive one or more free drafts so you can decide in peace. If you are satisfied with the design motif of the desired acrylic paintings and oil paintings I start with the implementation on your painting.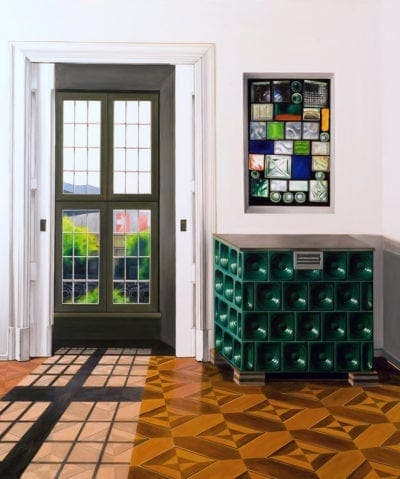 Constantly new paintings
Through the constant implementation of new ideas and images in the studio, I can offer you an always current and regularly growing portfolio of modern art. Discover in the category NEW my latest pictures & paintings.
Works of art create a creative and inspiring atmosphere and are a source of strength. So that your desire for change becomes a long-term investment, I will be happy to advise you for a suitable picture.
Related Articles
Abstrakte Bilder, abstrakte kunst, Abstrakte Malerei, Abstrakte Ölgemälde und Acrylbilder, Bilder malen lassen, Moderne Kunst, Porträtmalerei

Abstrakte Bilder, abstrakte kunst, Abstrakte Malerei, Abstrakte Ölgemälde und Acrylbilder, Bilder malen lassen, Galerie, Moderne Kunst, Porträtmalerei, Unkategorisiert