Order painting from artist

Highest inspiration & individual atmosphere
Order painting: With a hand-painted painting you have the possibility to design your rooms in many different ways. Aesthetic & durable. Carefully selected works of art that are coordinated with the furnishings enhance your living space and give it an inspiring atmosphere.
Creativity
As an artist, I guarantee you a painted unique piece using selected materials.
Unique artwork
Oil paintings and acrylic paintings by Nikolaus Kriese create a creative atmosphere – anywhere in the world.
Painting – Reproduction painted on canvas
Long experience, spatial imagination and a confident handling of materials are of central importance in painting reproduction.
Traditional painting techniques offer the ideal conditions to professionally implement old masters, modern oil, acrylic paintings or art-historically relevant paintings such as Renaissance painting or Baroque painting with very high standards.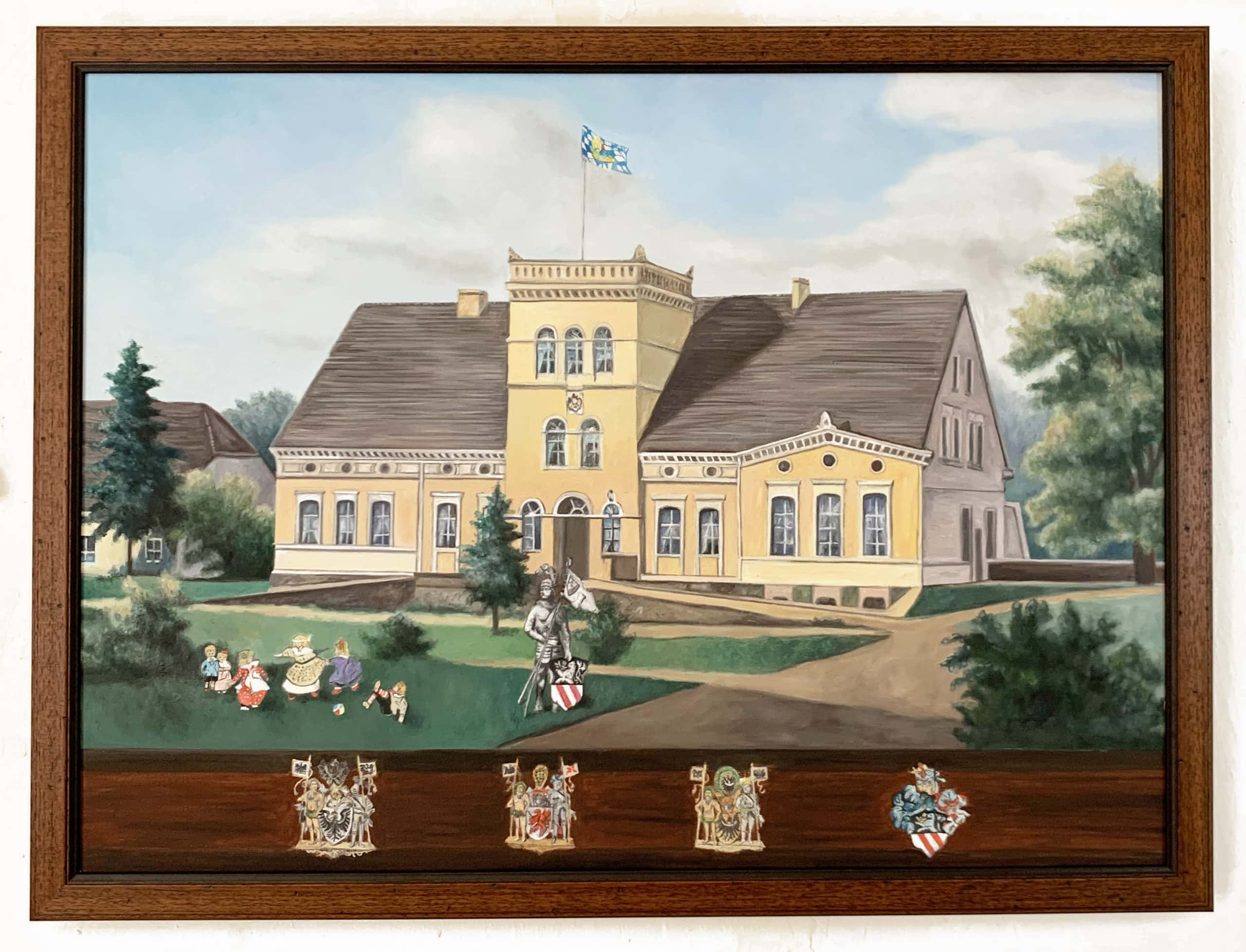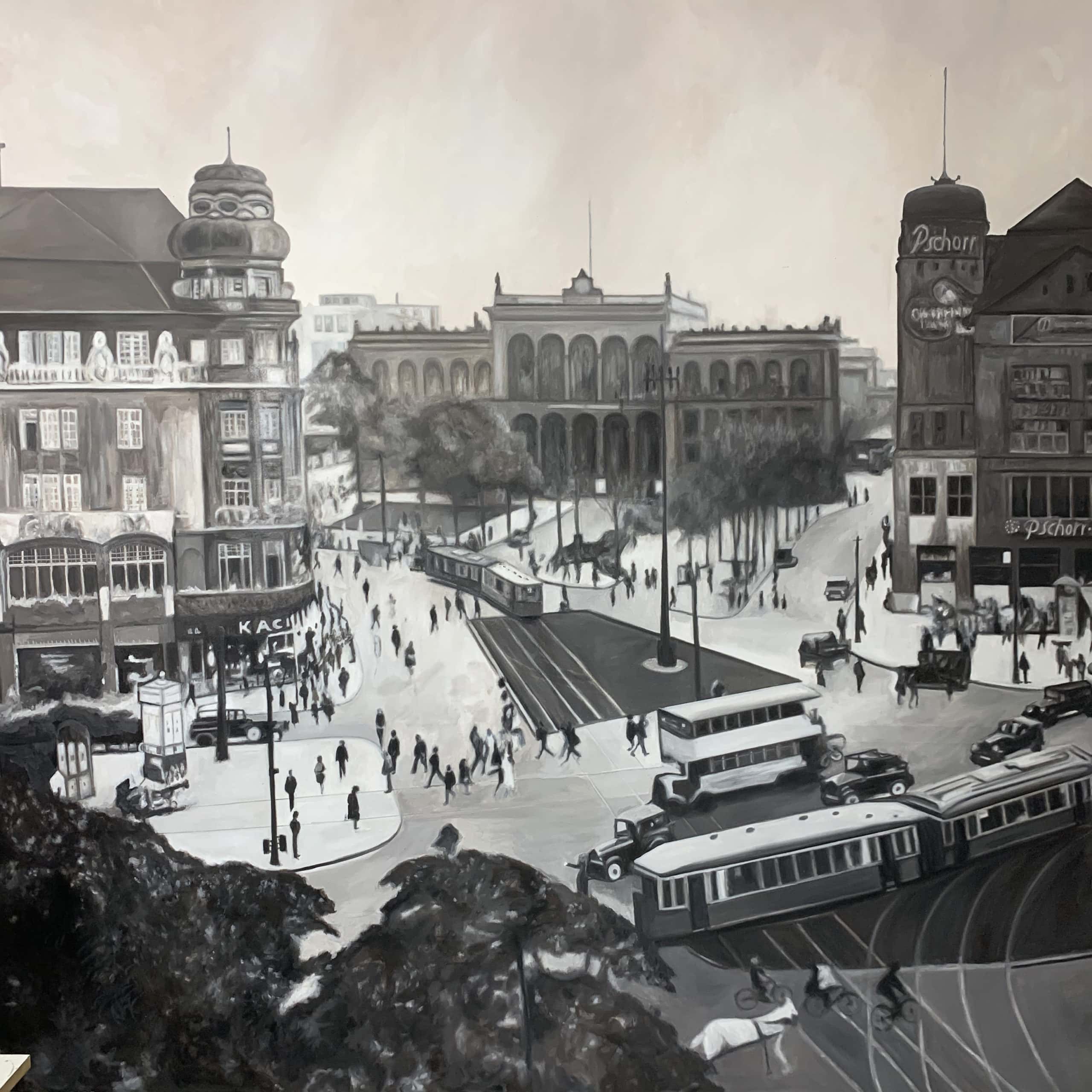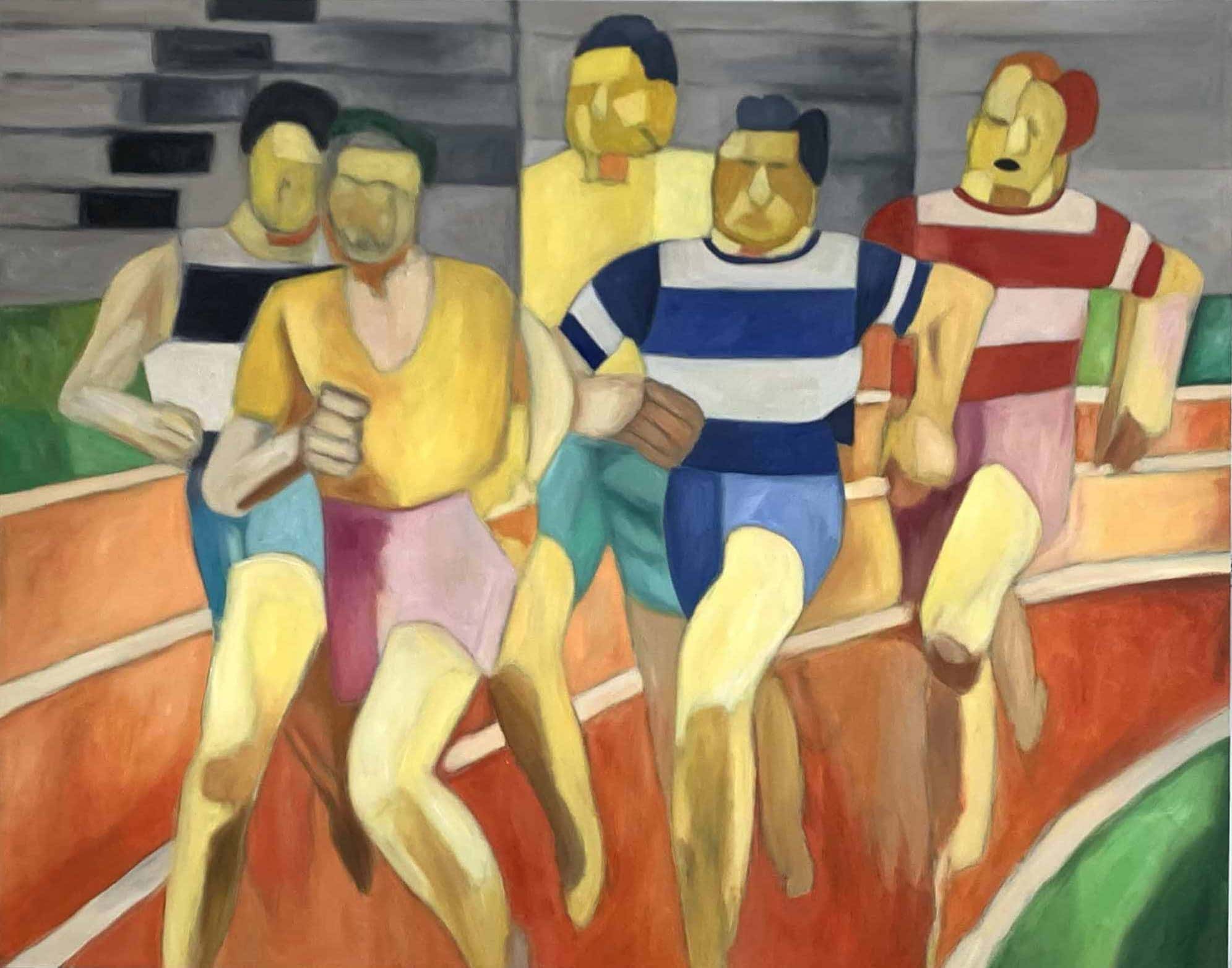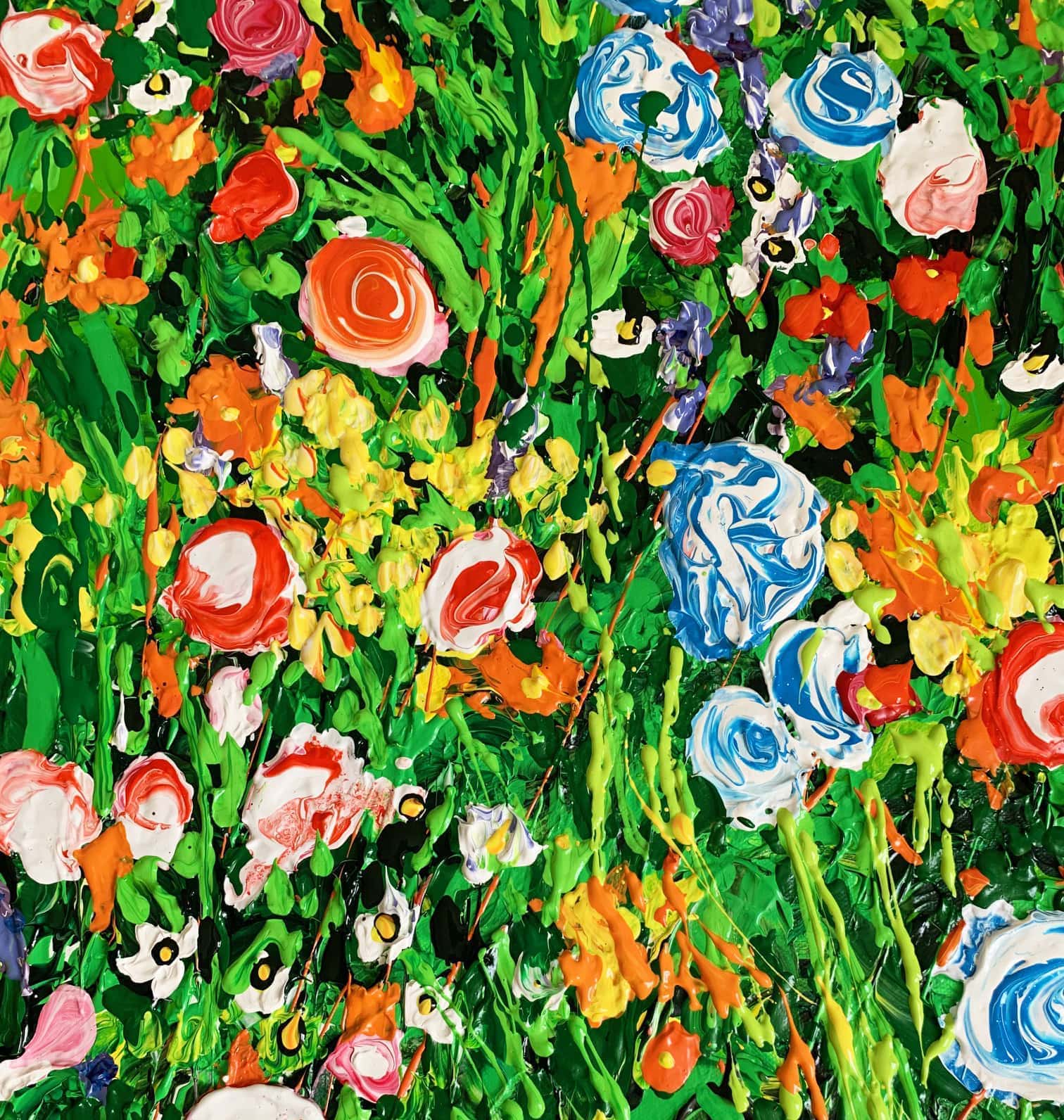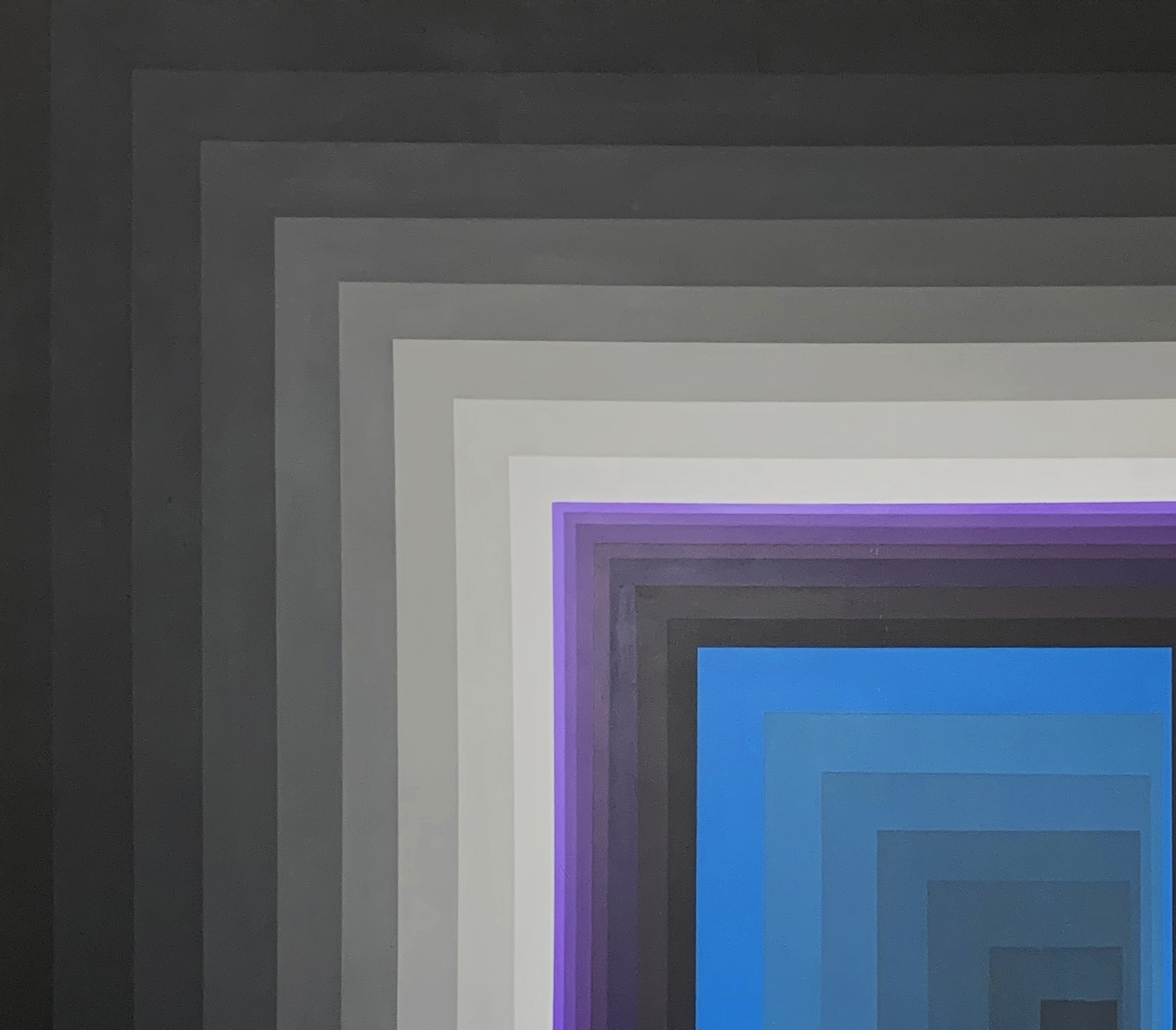 Exactly according to their ideas
As an artist with many years of experience, I only use high quality materials to ensure you enjoy your commissioned painting for a long time.
Possibilities
Old masters & modern works
Traditional & modern techniques
Oil paint, acrylic paint & tempera
Panel paintings on wood with varnish
On request with individual framing
True to scale production
Individual
Paintings & Sizes
Fast implementation
You choose a template and have it transformed into an artwork. In just 3 weeks you get a hand-painted masterpiece. Ready to hang!
Long lasting joy
All Order paintings are mounted on durable wooden frames and painted durable canvas, so that later generations can still enjoy your work.
Authenticity and accuracy
Order painting portrait on canvas
A portrait painting is unique & lasting. Rendering a person on a canvas is a very challenging affair. Use your family album & have your loved ones immortalized in a painting. As an artist & skilled theatrical painter, I can create your painting with refined details design.
In my portrait paintings I pursue the goal of depicting people naturally & reflecting your personality advantageously. A portrait painting is ideal as an unusual gift. Through designs and planning the implementation can be particularly challenging motifs and unique paintings achieve
Realization according to photo template

Preparation of drafts

Individual & Group Portraits

Wedding portraits

Family portraits

Entrepreneur portraits
My clients value creativity, passion & innovation.

Facade design & wall painting
A picturesque wall design enjoys high demand even in today's age of digitalization. A Mediterranean landscape, type logos or abstract art in the living room. From colorful accents to detailed illusion painting, I can make your living environment a creative experience. I will be happy to advise you to give your ambience a new look.
N—01
Individual room design
A wall design is great. It needs experience, spatial imagination and a confident handling of materials. To reproduce a picture on a facade is a very challenging matter. As a trained theater painter, I have the appropriate know-how. The picture you get in return? Unique.
N—02
Possibilities
Development of true to scale motifs
Implementation on concrete, plaster, wood and metals
with scaffold or lifting platform
Resistant facade paint
outdoor and indoor
Ideal for: Businesses, amusement parks, spa facilities, commercial properties and hotels.
Creative design for any budget
Analyse your rooms
Development of spatial concepts
Stage designs for theater, film and TV
Classic & modern motifs
Large scale designs
High quality & versatile materials
Possibilities
exterior and interior
Ceiling painting, staircases & illusion painting
Imitation materials (e.g. marble, wood)
Ornamental bands, coffer paintings, plinths, murals
such as landscapes
Oil,- & acrylic paintings
Online gallery
As an artist, in addition to commissioned painting, I also offer my own oil paintings and acrylic paintings. From the drawing in small format, through medium-sized paintings, up to huge canvas paintings. All paintings are unique and have a strong luminosity. For whatever motif you choose, with these murals you set the right accent in your living, – and working space.
A painted picture is unique. It gives you the opportunity to design your rooms in a distinctive way. Works of art create a creative and inspiring atmosphere and are a source of strength. So that your desire for change becomes a long-term investment, I will gladly advise you for a suitable picture. Original pictures for lasting joy of life!
Stylish advice on hanging your painting

Studio frame or baroque frame

Safe packing and insured transportation

Personal delivery of large images

Installation of the image on your walls
Services
Questions & Answers
What motifs are possible?
With your desired motif are no limits. Gladly you can send me several photos, which I then combine into a draft. Before the implementation of the commissioned painting you will receive one or more drafts so you can decide at your leisure whether you like the design. If you are satisfied with the draft for the desired image, I start with the implementation on your painting.
When do I pay for the commission painting?
When ordering a commission, you pay for your artwork in full upon order confirmation. Then I start with the implementation of the order painting and you get, during the painting process and after completion, a photo of the work sent. If you do not like the painting, 50% of the order amount for material and effort remain with the order taker.
What materials are possible?
Let me know in what size & with what material you want your picture painted. I will be happy to advise you for the appropriate technique. The following materials are possible: oil paint, acrylic paint, pastel paint, pencil, tempera paint, pigments, varnishes, watercolor, etc.. Since all techniques of painting are treated equally in price, you do not pay extra for this.
What payment options are available to me?
Online Bank Transfer. You simply transfer the amount directly from your account and receive an invoice & proof of purchase.
PayPal. You can easily make the transfer online from your PayPal account.
Cash payment. You can pay your order painting in cash.
How long is the delivery time?
The delivery time depends on the effort & size of the commissioned painting. For a motif less elaborate work with fast-drying colors, the waiting time is about 10 working days. For a possible framing and shipping of the commissioned artwork must be added another three to five working days. Larger paintings in oil paint need a little longer to dry before they are ready for shipment. Here the waiting time is between 14- 30 days plus shipping time. The insured shipping is Germany, – and worldwide.
What do I need for an order painting request?
With a request I need the desired size of the image & a description of the desired motif. The best way is to send me the desired motif by e-mail. You are also welcome to visit me in my studio in Erfurt. Each work is made according to a template. The detailed and careful working method guarantees a maximum artistic result and a unique commissioned painting.
[fusion_widget type="WC_Widget_Product_Tag_Cloud" margin_top="" margin_right="" margin_bottom="" margin_left="" hide_on_mobile="small-visibility,medium-visibility,large-visibility" fusion_display_title="yes" fusion_border_size="0″ fusion_border_style="solid" wc_widget_product_tag_cloud__title="Product keywords" /]
[fusion_tb_woo_upsells products_layout="carousel" number_products="6″ products_columns="6″ products_column_spacing="30″ products_autoplay="no" products_navigation="yes" products_swipe="no" products_swipe_items="0″ hide_on_mobile="small-visibility,medium-visibility,large-visibility" heading_enable="yes" heading_size="3″ animation_direction="left" animation_speed="0.3″ animation_delay="0″ /]